News update 21-01-2016. What's new in 2016...
What's new in 2016 and what to expect?
The Forum
NEW: We just launched our forum yesterday. In the forums you can ask all your public questions, place image requests (in case you are looking for specific type of erotic pictures) and/or read the FAQs and admin announcements.
New Server
We are currently moving and have been moving some of our free porn image hosting websites to a new server for a faster performance. Since we started the porn-upload.com network in 2014 we have been growing rapidly since. Some of our websites couldn't handle the huge amount of visitors at once causing unwanted downtime. We apologize for the inconvenience.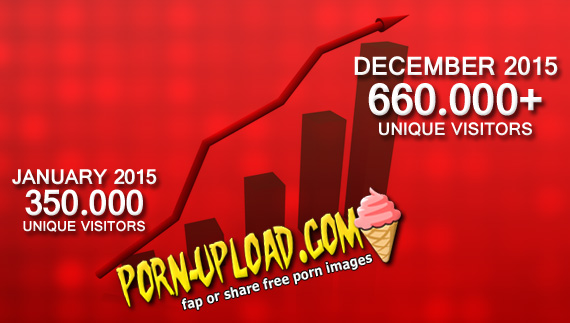 So we slowly started moving the websites to a new bigger, faster and powerful server. WE ARE READY FOR THE FUTURE! :)

Websites that already have been moved to the new server:
Porn-upload.com
Naked-indian-amateurs.net
Nude-beach.pics

Sites moved today (21-01-2016):
Nude-and-famous.com
Nude-celebrity.pictures
nackt-und-beruhmt.de

All our other websites will move to our new server later this year.
Premium Membership
Around the end of 2015 we've launched our Premium membership option, especially designed for webmasters wanting to promote their websites. With the premium membership account you can upload unlimited amount of images and add your website link(s) to the image. You can even set your own HTML title links etc.
A great and cheap offer for webmasters looking for a great advertisment deal.

Click here for more information on Premium accounts.


Happy new year! from the Porn-upload.com network.